Registration for Fall 2018 kickball is CLOSED! Need to register? Click here!
We are excited to announce we have officially registered 200 players in our premier season,
making us the first city in Stonewall Sports history to sell out of their first season!
Thank you to all who registered!
If you were unable to register in time, don't worry! We will be announcing our Winter sport in November,
and kickball will be BACK in the Spring with an increased capacity limit!
In the mean time, join us for our social and community events throughout the season!
Congratulations to our Season 1 Champions, Suck My Kick!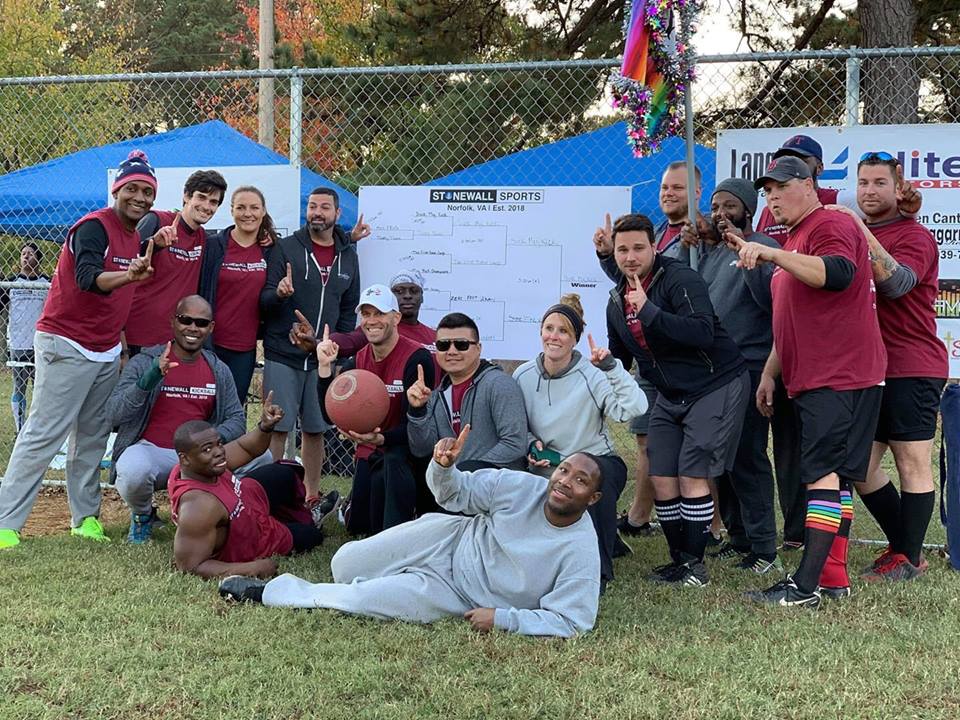 ---
For more information about how to join, email us at info.norfolk@stonewallsports.org!